Monday, October 3rd, 2011
It's 'Inside the Actor's Studio' for unsigned musicians with a dash of 'The Daily Show.'

Live Tuesdays 8-10pm EST with Replays & PodCast Available.
Q's House is where music fans and musicians come together to learn and laugh.
Q's House is fast paced, no punches pulled talk radio. It's Smart Comedy & Intellectual Smut
Expect Interviews with the most entertaining personalities off the beaten path. Artists, Rock Stars, The Eccentrics & The Senile. Hear intimate acoustic performances along side Drunk Dials, and Things That We Hate. We talk both sides of the music business, add a dash of tech talk, and bitters and its one smooth cocktail.
It's a Neighborhood Watch fueled by Rage & Addiction as Q and His residents try and make sense of the world around them and recount their adventures about the town of Orlando, FL and beyond.
Voice Mail: 407-854-7607
Q@QsHouse.com
Hosted by the talented and unmatchable Q and joined by the changing roster of Residents and friends who frequent the house. Come on in as we share our infectious passion for music, life, bourbon, and above all Humanity - in all its lunatic variety.
You'll laugh, you'll cry, your grandma may get aroused.
From the PentHouse to the OutHouse - It's Q's House.
Click on the Stations below to listen LIVE. Go inside to the attic to hear past shows.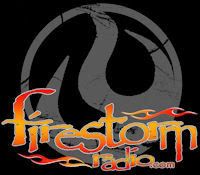 ***
CLICK LOGO and look for the Listen Live Button. Bassendean also uses Win amp, Adobe Flash Player, and Nokia cell phone to broadcast.


LAST RESORT:
1. Open Windows Media Player>FILE>Open URL
or: iTunes> Advanced>Open Stream
2. Copy Past: http://tess.fast-serv.com:8830/listen.pls
176